Traditional orthodontics are one of the most effective techniques to straighten teeth and prevent oral health troubles that can be caused by nonaligned teeth. Braces can help men, women, and youth get their teeth, jaw, and lips in proper alignment to prevent tooth decay, chronic pain, gum disease, trouble chewing, speech problems, and more. Braces can also modify teeth that are crowded, protruding, or improperly spaced, as well as cross bites, overbites, underbites, and jaw pain. While orthodontic braces are often associated with children and teens, orthodontic braces by our dentists at DentalWorks - Belden Plaza in Canton, OH can help patients of all ages get a healthier, more attractive smile.
Reviews
"4 of my kids have been patients at Dental Works. They offer great services at good prices. We love their ortho care!"
- N.S. /
Facebook /
Mar 07, 2018
"I came in to get my broken tooth fixed. When they did xrays they found where I need some work done and they were VERY pleasant about it.They are all friendly and made you feel welcome!"
- T.M. /
Yelp /
May 26, 2017
"I just came home from my appointment.  My whole family of 5 has been going to DentalWorks since 2007.  They've seen my kids (2 of whom are adults now and still going there) through cavities and braces.  They are always fast, efficient, and gentle on your teeth.  We've also seen them while with different insurance companies, so they must be on most plans."
- H.M. /
Yelp /
May 08, 2017
"They want and will help you bent over backwards to help me and my wife didn't feel like a dentist office"
- L.W. /
Facebook /
Apr 26, 2017
"They deserve ten stars. Took my elderly blind neighbor to Bright Now dental and waited over an hour and a half past our appt time. Was so angry we walked out and didn't know what to do so we found Dental Works in the same mall. We had no appt but they fit us right in. They were wonderful. Had to have 12 teeth pulled and now onto dentures. All the women that work there are very friendly and caring. Dr Chi was great and very gentle on a poor lady who was scared to death. Would highly recommend them and their price was the best too!!!!!"
- D.P. /
Yelp /
Mar 29, 2017
Previous
Next
Traditional orthodontics for patients are personalized based on the patient's concerns and needs. The length of treatment will depend on the complexity of the case, but younger patients may take less time and the patient will often avoid other mouth troubles. The metal braces are tiny brackets that are fastened to each tooth that are then threaded with wires that gently, but consistently push the teeth into their proper position. Patients should return to DentalWorks - Belden Plaza in Canton, OH to have their traditional orthodontics and mouth checked every month by our dentists at DentalWorks - Belden Plaza until they are ready to be removed. While wearing braces, patients may find it difficult to brush and floss their teeth, but it is crucial to follow a regular home care routine and keep the teeth healthy and strong during the orthodontic treatment.
After the orthodontics are removed, the patient will generally be given a retainer to wear that will stop the teeth from shifting back to their previous position. A retainer can be bonded to the back of the teeth or made as a removable mouth piece depending on the patient's needs and lifestyle. Patients should continue a good home mouth care routine, including regular brushing and flossing, and visiting our dentists at DentalWorks - Belden Plaza for professional cleanings and dental exams.
Dental insurance usually covers some of the cost of traditional braces, but this varies based on the kind of treatment and the patient's dental insurance coverage. DentalWorks - Belden Plaza in Canton, OH will coordinate with every patient's insurance company to determine the benefits and out-of-pocket bill. DentalWorks - Belden Plaza accepts several types of payment and offers financing plans for our patients to make traditional orthodontics affordable.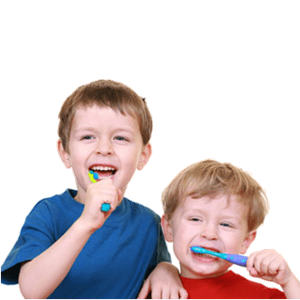 A beautiful, healthy smile starts with well-aligned teeth that ensure your teeth, jaw, and lips can work properly. No matter your age, talk to our dentists about your orthodontic options and discover small problems that may turn into bigger issues, like gum disease, headaches, jaw pain, tooth decay, and more without orthodontics. Thanks to all the recent advances and choices in braces, our dentists at DentalWorks - Belden Plaza can help you have your best smile.
Related Procedures