When a tooth is creating extreme discomfort, infection, or pain, the tooth may be dying or weakened past treatment and may need a dentist to remove the tooth. An extraction is sometimes done in an emergency following a trauma or injury or the extraction can be scheduled to avoid a concern, like having the wisdom teeth removed to prevent an impaction. A simple extraction can be chosen if the tooth can be seen above the the gums, however a surgical extraction is required if the tooth is still below the gumline. To assist every patient in deciding if they require a simple or surgical extraction, our dentists at DentalWorks - Belden Plaza in Canton, OH will take digital X-rays and use a physical exam to predict any concerns.
Reviews
"4 of my kids have been patients at Dental Works. They offer great services at good prices. We love their ortho care!"
- N.S. /
Facebook /
Mar 07, 2018
"I came in to get my broken tooth fixed. When they did xrays they found where I need some work done and they were VERY pleasant about it.They are all friendly and made you feel welcome!"
- T.M. /
Yelp /
May 26, 2017
"I just came home from my appointment.  My whole family of 5 has been going to DentalWorks since 2007.  They've seen my kids (2 of whom are adults now and still going there) through cavities and braces.  They are always fast, efficient, and gentle on your teeth.  We've also seen them while with different insurance companies, so they must be on most plans."
- H.M. /
Yelp /
May 08, 2017
"They want and will help you bent over backwards to help me and my wife didn't feel like a dentist office"
- L.W. /
Facebook /
Apr 26, 2017
"They deserve ten stars. Took my elderly blind neighbor to Bright Now dental and waited over an hour and a half past our appt time. Was so angry we walked out and didn't know what to do so we found Dental Works in the same mall. We had no appt but they fit us right in. They were wonderful. Had to have 12 teeth pulled and now onto dentures. All the women that work there are very friendly and caring. Dr Chi was great and very gentle on a poor lady who was scared to death. Would highly recommend them and their price was the best too!!!!!"
- D.P. /
Yelp /
Mar 29, 2017
Previous
Next
Before a simple extraction, a local anesthesia is generally applied to numb the treated area, then our dentists work the tooth loose and extract the entire tooth out of the jaw. Our dentists will carefully detach the tooth out of the gums and ligaments, and next our dentists will rinse out and stitch the socket. Before a surgical extraction, the patient is often offered local anesthesia and sedation or the patient is knocked out with general anesthesia. To extract the tooth, our dentists will surgically cut past the gum tissue and bone. If needed, our dentists will cut the tooth into pieces for simpler removal. After the tooth is extracted, the tooth socket will be washed and stitched together.
Following a simple or surgical extraction, a blood clot will form in the socket of the extracted tooth, which the patient needs to keep uncontaminated and check for indications of disease. Our dentists may recommend over-counter pain relievers to help any pain following the treatment or our dentists may write a prescription painkillers. Patients generally follow a liquid or soft foods diet for at least one day after the extraction. Patients need to be cautious cleaning their mouth to prevent disturbing the socket as it recovers. The bone and gums typically start to heal 7 - 14 days following the tooth extraction, however it can be as much as 6 months until the mouth is completely mended.
If the extraction is a medical necessity, part or most of the expenses will generally be paid by insurance. The coverage may change depending on whether the patient needs a surgical or simple extraction, so DentalWorks - Belden Plaza will check the patient's benefits and personal expenses. DentalWorks - Belden Plaza in Canton, OH offers a few financing plans and our dentists take many payment methods.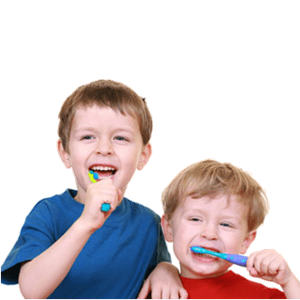 Whether you want your wisdom teeth extracted or if you require an emergency extraction after a trauma or injury, please contact DentalWorks - Belden Plaza in Canton, OH to discuss your options. Our dentists can perform surgical or simple extractions to improve your oral health.
Related Procedures