About Tooth-Colored Fillings
One of the best reasons to schedule a yearly oral examination is so our dentists at DentalWorks - Belden Plaza can catch issues, including dental cavities, gum disease, and tooth decay in their early stages. Tooth-colored fillings, also known as composite resin fillings, can fill and seal a section of the tooth enamel that has been infected with bacteria. Tooth-colored fillings can also be used to treat cracked or broken teeth, as well as teeth that have become worn down from teeth grinding, nail-biting, and misuse. Unlike worn out metal fillings, tooth-colored fillings are made from a composite resin that can be colored to match the natural teeth for fillings that maintain the attractive appearance of the smile. A composite resin filling is a quick, easy treatment at our Canton, OH office by our dentists. With proper care, a tooth-colored filling can protect the teeth for about ten years.
Reviews
"My first time to DentalWorks was a great experience. Very clean facility and the most friendly and caring staff. Dr. Russo was very nice and empathic. He and the staff made sure I was comfortable and I can say for the first time during a dental visit, I felt relaxed and comfortable through out my x-rays, exam and during the dental work I needed.Highly recommend."
- A.S. /
Google /
Aug 12, 2018
"Wonderful staff..Excellent Dentist. Excellent care for me and my family"
- M.A. /
Google /
Aug 05, 2018
"Have been getting my dental work here for 20 years."
- P.S. /
Google /
Aug 05, 2018
"Very friendly staff. Got right in. And they explained everything to let me know what I need to get done. Awesome staff definitely will go back again."
- D.R. /
Google /
Aug 05, 2018
"Every 6 months I go, love my dentist and team??. They take good care."
- K.M. /
Google /
Aug 02, 2018
Previous
Next
A tooth-colored filling can be performed in DentalWorks - Belden Plaza with the patient under sedation for any pain and discomfort. Once the patient is prepared, our dentists will use a drill to carefully remove the decayed area of the enamel. Then, our dentists will incise the dental enamel with an acid gel to help bond the tooth-colored filling when it is finished. The resin is applied and hardened with a targeted light. Our dentists will continue to place layers of resin and harden them with the light until the tooth is sturdy and capped. Any extra resin can be removed with the drill for a smooth finish.
Immediately after the tooth-colored filling is placed and fully dried, our dentists will buff the resin for smooth edges. As soon as the sedation is gone, the patient may notice sensitivity to cold, hot, pressure, sweet tastes, and more sensations. This sensitivity is temporary and should not continue for more than 1 - 2 weeks. The patient should incorporate a regular home oral care routine, including brushing and flossing, in addition to regular exams and cleanings at DentalWorks - Belden Plaza. Our dentists will evaluate the condition of the tooth-colored filling at each visit and help the patient determine when they may consider a new filling.
Most dental insurance policies cover part of the bill of a tooth-colored filling whether it is an original composite resin filling or a replacement for an existing silver amalgam filling. DentalWorks - Belden Plaza will help each patient in understanding their insurancecoverage and personal cost during the consultation. For patients who don't have dental insurance, our dentists have several payment and financing options through DentalWorks - Belden Plaza in Canton, OH.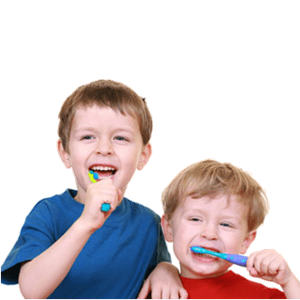 Cavities can happen to anyone, but they don't have to ruin the appearance and function of the teeth with tooth-colored fillings at DentalWorks - Belden Plaza in Canton, OH. These fillings shield areas of decay and support the dental enamel while matching the tooth shade to blend perfectly. Talk to our dentists about how tooth-colored fillings can repair the teeth while keeping the smile dazzling!
Related Procedures