Our dentists at DentalWorks - Belden Plaza in Canton, OH helps patients during all steps of life to get and keep their best oral health, including babies, children, teens, adults, pregnant women, and adults over age 55. We provide a varied range of dental procedures to help every member of the family. Some of our oral care procedures at DentalWorks - Belden Plaza include:
General dental care: once a year oral health exams and bi-annual professional cleanings, sealants, fluoride treatments, ideal home oral care routines and techniques, tooth-colored fillings
Cosmetic procedures: teeth straightening for all ages, teeth whitening treatments, porcelain veneers, and minor cosmetic adjustments
Restorative services: replace a lost tooth with a crown, replace broken teeth with a bridge or dentures, dental implants may be added for a better fit
Special areas: custom mouth guards for protection during physical activity, mouth guards for night to stop teeth grinding and jaw clenching, therapies for gum disease, and dental emergencies
Reviews
"4 of my kids have been patients at Dental Works. They offer great services at good prices. We love their ortho care!"
- N.S. /
Facebook /
Mar 07, 2018
"I came in to get my broken tooth fixed. When they did xrays they found where I need some work done and they were VERY pleasant about it.They are all friendly and made you feel welcome!"
- T.M. /
Yelp /
May 26, 2017
"I just came home from my appointment.  My whole family of 5 has been going to DentalWorks since 2007.  They've seen my kids (2 of whom are adults now and still going there) through cavities and braces.  They are always fast, efficient, and gentle on your teeth.  We've also seen them while with different insurance companies, so they must be on most plans."
- H.M. /
Yelp /
May 08, 2017
"They want and will help you bent over backwards to help me and my wife didn't feel like a dentist office"
- L.W. /
Facebook /
Apr 26, 2017
"They deserve ten stars. Took my elderly blind neighbor to Bright Now dental and waited over an hour and a half past our appt time. Was so angry we walked out and didn't know what to do so we found Dental Works in the same mall. We had no appt but they fit us right in. They were wonderful. Had to have 12 teeth pulled and now onto dentures. All the women that work there are very friendly and caring. Dr Chi was great and very gentle on a poor lady who was scared to death. Would highly recommend them and their price was the best too!!!!!"
- D.P. /
Yelp /
Mar 29, 2017
Previous
Next
It's vital to develop a good relationship with a dentist early in life to prevent future problems. Our dentists recommends that toddlers come in for their initial exam before their first birthday. After that, most patients will schedule two meetings per year for professional cleanings and a dental exam at DentalWorks - Belden Plaza. These recurrent appointments are vital to prevent tartar and plaque from building up on the teeth as well as catching signs of concern or disease promptly for more successful treatments. Other procedures and treatments, like fillings, orthodontics, and dental restorations, will be scheduled as they are needed.
Our dentists can help each person create their individual oral care strategy for their oral health, including a proper home oral care routine, regular dental exams and cleanings, restorative procedures that may be necessary, and cosmetic procedures that may be requested. During their appointment, patients can discuss their oral health symptoms as well as troubles about the appearance of their smile. Our dentists will work with each patient to determine their unique oral health treatment plan at DentalWorks - Belden Plaza.
While several preventative and general dental treatments at DentalWorks - Belden Plaza are covered at least in part by dental insurance, coverage differs for restorative procedures and special treatments. Many dental insurance plans do not pay for cosmetic dentistry services. DentalWorks - Belden Plaza accepts many payment types and we offer financing plans that can be discussed during the consultation with our dentists or before the service.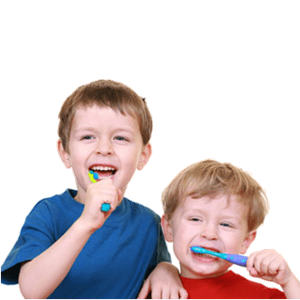 Make sure every member of your family has their ideal smile in the next family portrait by scheduling an appointment at DentalWorks - Belden Plaza in Canton, OH. With a wide variety of treatments including general dentistry, cosmetic dentistry, restorative dentistry, and special areas, our dentists at DentalWorks - Belden Plaza can help their patients from before their first tooth through the rest of their life.
Related Procedures