Adults may loose teeth due to oral disease, but customized dentures can restore the smile to a normal appearance. False teeth by way of dentures can be customized for the full mouth, or just some of the mouth, referred to as partial dentures. This dental restoration treatment, regardless if the dentures are partial or full allow individuals to regain a normal look and function of the teeth. Removable dentures allow patients to use their teeth and mouths with full function, including eating, drinking, and speaking. Unlike permanent dentures that are anchored into the jawbone, these dentures can be fitted for the the lower or the upper, or both, and can be taken out when needed. Our dentists at DentalWorks - Belden Plaza in Canton, OH use high quality dental laboratories to produce all of our tailored dentures, using the best materials so they appear natural.
Dentures Reviews
"They deserve ten stars. Took my elderly blind neighbor to Bright Now dental and waited over an hour and a half past our appt time. Was so angry we walked out and didn't know what to do so we found Dental Works in the same mall. We had no appt but they fit us right in. They were wonderful. Had to have 12 teeth pulled and now onto dentures. All the women that work there are very friendly and caring. Dr Chi was great and very gentle on a poor lady who was scared to death. Would highly recommend them and their price was the best too!!!!!"
- D.P. /
Yelp /
Mar 29, 2017
"The lady that always helps me is just outstanding. She has helped me throughout this entire process with my new dentures. I had my last pair for 30 years and it was really a tough transition for me and she has been a godscend. Thank you very much."
- G.T. /
Google /
Jul 15, 2017
"It's been good. Dr Chi was the dr that started the denture process. Dr Chi left and dr Russo took over our case today. Dr Russo was very pleasant to work with. I drive my neighbor to the appts. She is blind and has had a vey bad gagging issue. So far everyone has been very patient and tried hard getting the dentures to fit. it's been more difficult in her case with the gagging issue. The women in the office are all wonderful."
- D.P. /
Google /
Jul 15, 2017
Previous
Next
Denture treatment begins with our dental practitioner at DentalWorks - Belden Plaza prepping the patient's teeth to be ready, which possibly could include a full exam and cleaning, as well as extractions or fillings. After the mouth is prepped, imaging X-rays and molded impressions will be created and sent to our laboratory so that the customized dentures can be created. While the permanent dentures are being created, our dentists will provide the patient temporary dentures to wear. When the new dentures are ready our dentists will fit and adjust them as needed for a long lasting fit.
Removal dentures require at-home care instructions so they remain in proper condition. Our dentists at DentalWorks - Belden Plaza will give these instructions when the patient receives their dentures. If kept, removable dentures can hold up for 10 years or longer. Our dentists recommend that patients get annual check-ups to verify that the fit of the dentures are acceptable.
Generally, dental insurance covers some of the cost for dentures. The total fee covered depends on the patient's dental policy, but our accounting department at DentalWorks - Belden Plaza will contact the patient's provider to understand their costs. We invite patients to contact DentalWorks - Belden Plaza in Canton, OH to ask about our payment options in case insurance is not accepted.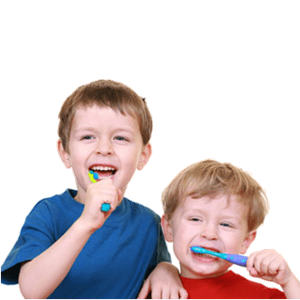 If you are experiencing difficulty speaking and chewing due to lost teeth, partial or full customized dentures by DentalWorks - Belden Plaza in Canton, OH can reestablish the function and appearance of your smile. Each denture is individually made with the color, materials, shapes, and sizes required to match your teeth and face to provide your ideal fit and an attractive, natural-looking smile. Schedule a consultation with our dentists at DentalWorks - Belden Plaza to learn more about the advantages of personalized dentures.
Related Procedures